Our Business

Outpatient Medical Buildings
Our 18 million square feet of medical offices across 32 states provides prime medical office spaces to health systems and physicians seeking to expand their reach and deliver value to their communities.

Healthcare
Developing trusting relationships and partnerships with healthcare providers is at the core of our business. Through our ownership and operation of healthcare real estate, our partners can expand their competencies, extend their brands, and deliver exceptional quality care.
Previous
Next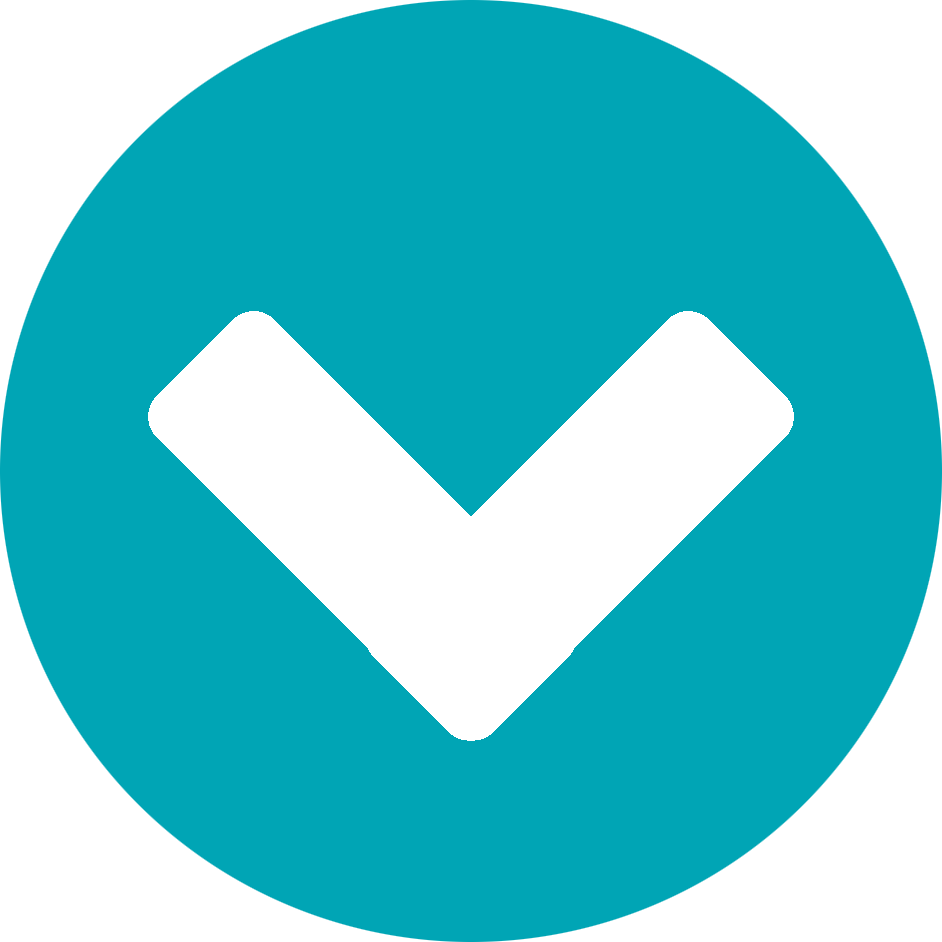 Our Reach
We understand that accessibility to patients and to the resources needed to provide them quality care are important to you. This is why our medical office buildings are strategically located on or near highly-rated hospital campuses and medical centers in core markets throughout the country.
OUTPATIENT MEDICAL
BUILDINGS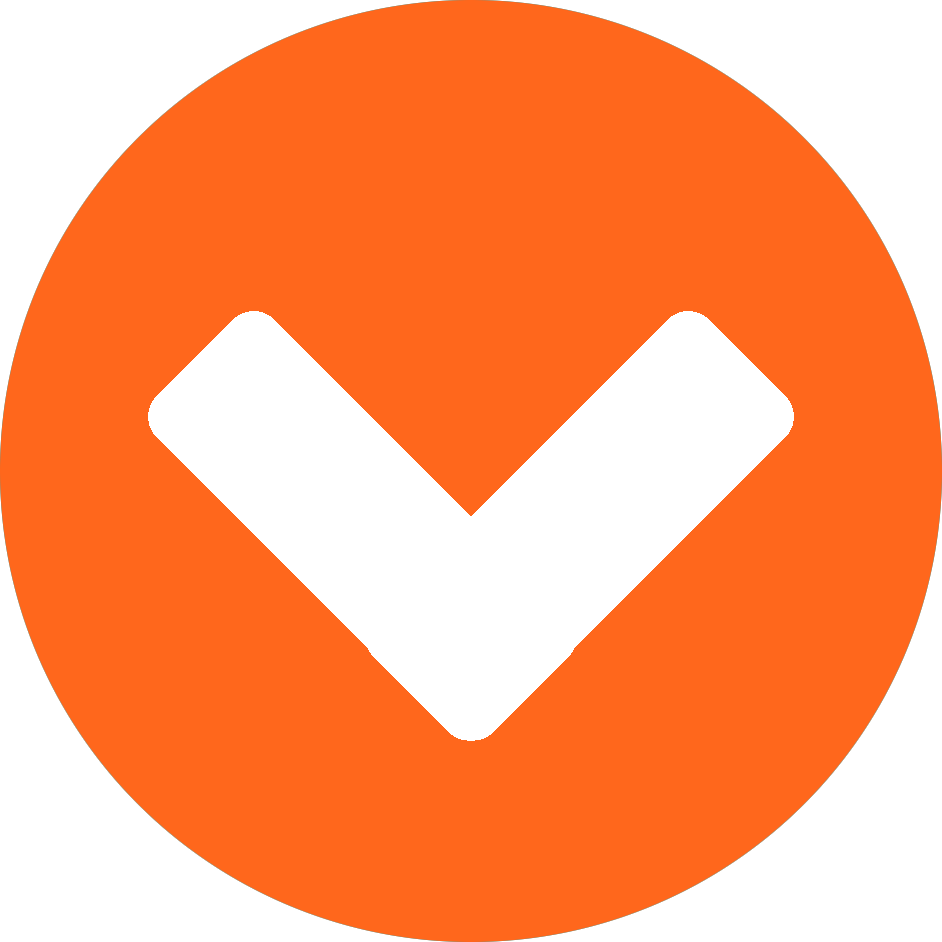 About Ventas
Lillibridge is the wholly owned property management and leasing subsidiary of Ventas, an S&P 500 company that operates at the intersection of two powerful and dynamic industries – healthcare and real estate.
As one of the world's foremost Real Estate Investment Trusts, Ventas's portfolio of more than 1,400 properties is buoyed by the demographic tailwind of a large and growing aging population. Ventas uses the power of capital to unlock the value of senior living communities, outpatient medical and research portfolios, working with leading care providers, developers, research, educational and medical institutions, innovators and healthcare organizations.
NYSE: VTR
00.00
--- --, ----
---
A Snapshot of Success1
As of September 30, 2023.
Bloomberg, for the period beginning 12/31/1999 and ending 9/30/2023. Ventas prices adjusted historically for spin off.
Nareit, as of September 30, 2023 measured by market cap.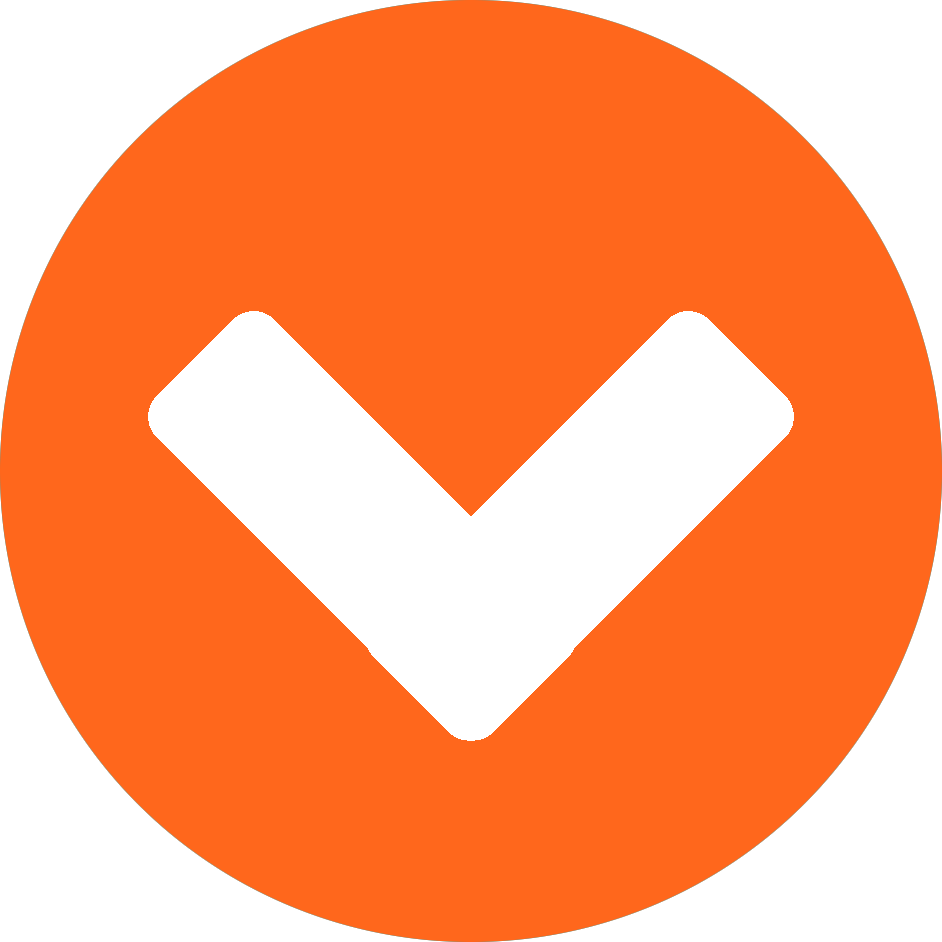 Lillibridge has a rich history of entrepreneurship and innovation. With humble beginnings and the vision of one man, Lillibridge has grown to be one of the nation's leading operators of outpatient medical real estate and a wholly-owned property management and leasing subsidiary of Ventas, an S&P 500 real estate investment trust (REIT).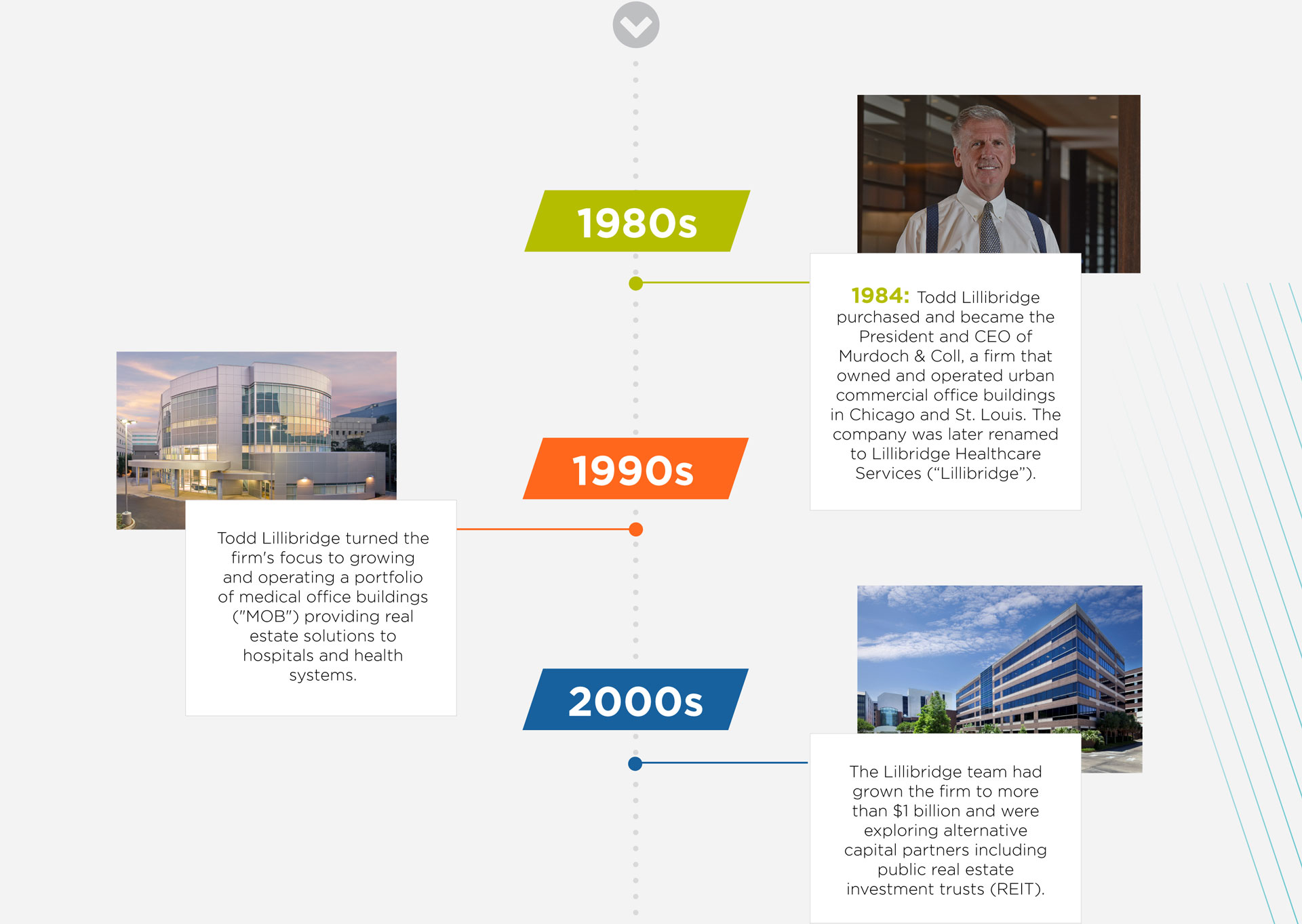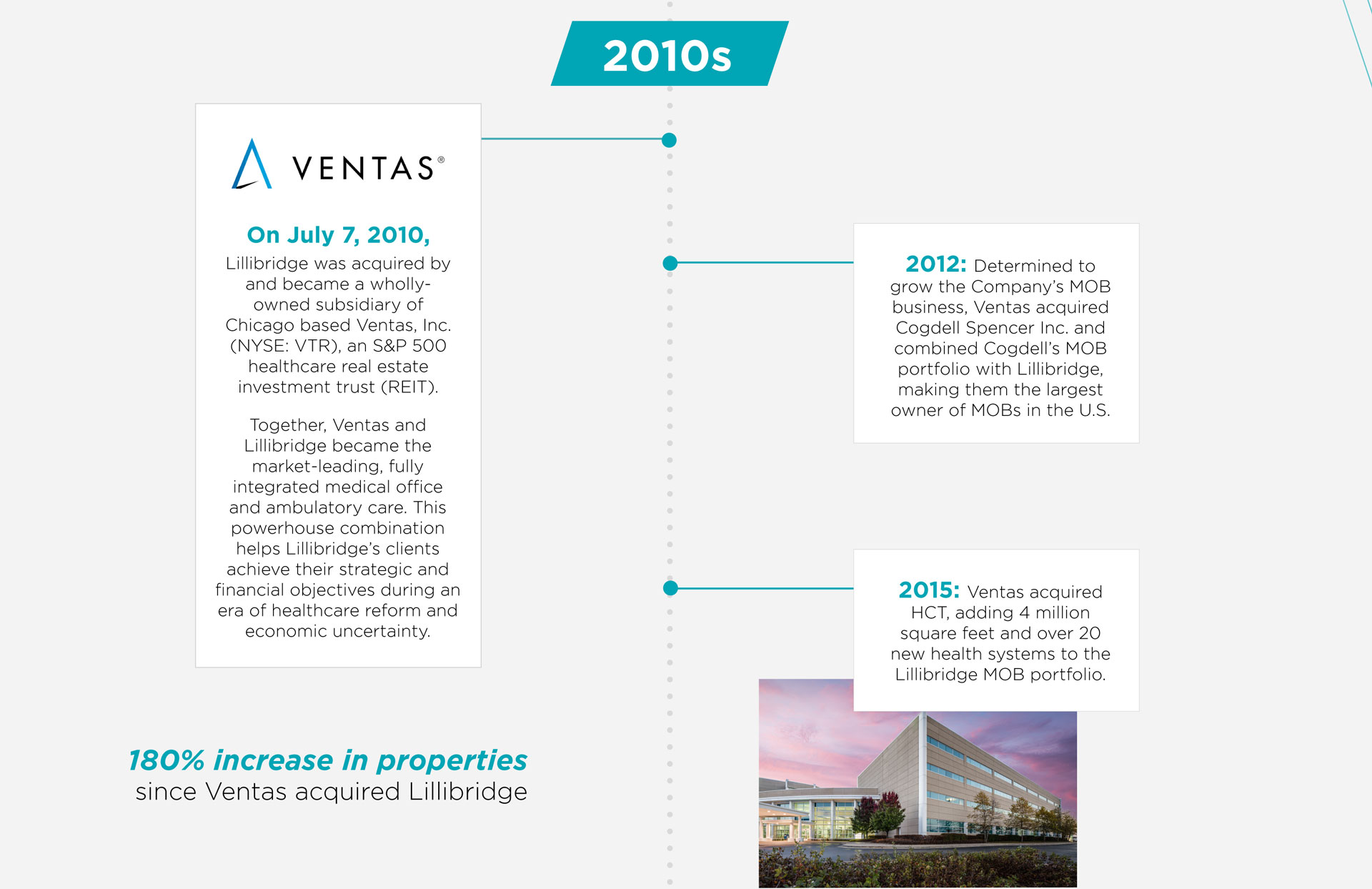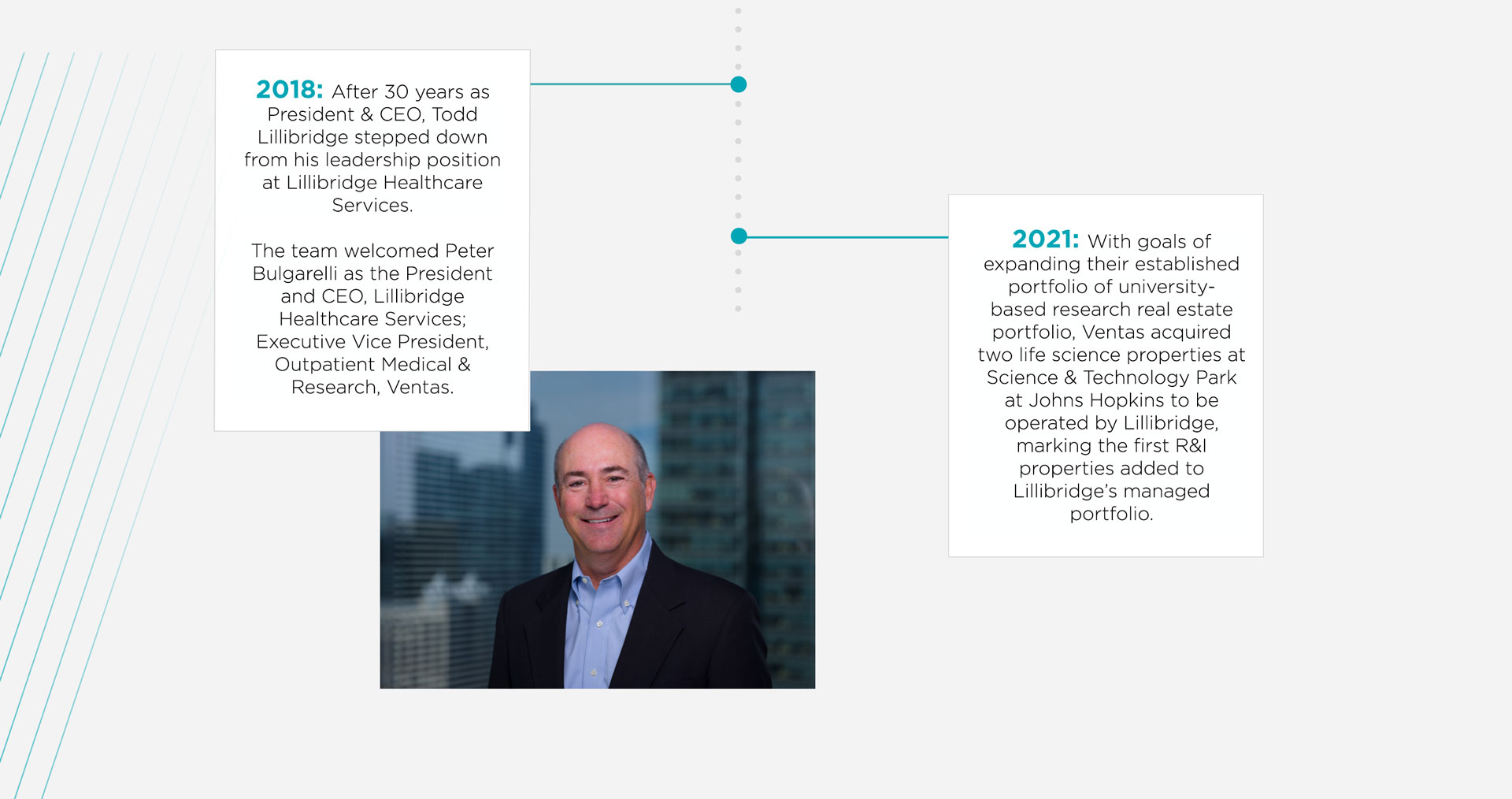 Providing quality service begins with quality employees.
Creating exceptional places of care starts with the core of our business - our employees. After the acquisitions of Cogdell Spencer and HCT, we turned our focus to our people. With the changes and rapid growth of our outpatient medical portfolio, we built on a strong sense of team through culture and communication to better serve each other and our partners.
Team Development
In 2016, Lillibridge partnered with the Disney Institute, leveraging their expertise to enhance our tenants' experience. Lillibridge began annual tenant satisfaction assessments administered by Kingsley, the real estate industry's leading provider of research and performance benchmark solutions for tenant satisfaction. Results provide tenant feedback to identify specific areas of improvement for our teams to yield high satisfaction.
Continued Growth
Since 2016, Lillibridge has invested over $500 million in capital enhancing our medical office buildings and in turn increasing tenant satisfaction, placing us in the Top Quartile of overall tenant satisfaction in the Kingsley Survey. To empower our teams, Lillibridge began hosting our annual Market Leaders Conference, providing an environment for our employees to come together to learn, network, share best practices, create new ideas and ignite motivation.